<![if !vml]>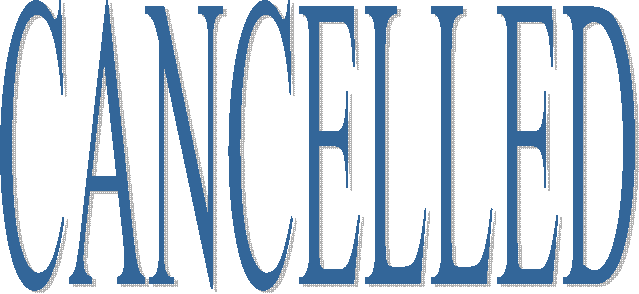 <![endif]>
Due to circumstances beyond our control, the Festival Committee has decided that, in the interests of all vendors and clans who were planning to attend, the integrity of the core values of the originating festival, the closeness and community spirit of the friends and members of the Festival, and the loss of financial independence due to mismanagement in the past, to cancel the festival for this year.
Rebuilding a festival from scratch, especially following such a terrible weekend last year, is not easy, and our reliance on our friends and supporters has been too much, despite their incredible support and overwhelming generosity - this last 2 years has seen some terrible things happen to our little festival in the Valley.
While we were ready to proceed on opening as intended, some of our committee were concerned that putting on a festival at all costs would compromise the original premise of the Festival - that of a high quality and free weekend with a great time for all - by ignoring standards set by the first three festivals. Such compromises as forgetting the piping competition, removing the piping school completely, eliminating voluntary and impromptu performances, concentrating solely on an athletic event and other decisions prior to last year seriously affected the general integrity of the last festival. Those who were here will remember that the 2006 festival opened under grey skies, and within three hours, a tornado had torn through the site - it was a disaster on top of a struggle, and we never recovered to reopen.
This year, even with tremendous planning and a very enthusiastic committee headed by Linda Bodine-Maxey, the echoes of the past have haunted us. Money is always an issue, and short of charging for entrance (which we have all fought) this is an issue that cannot be corrected by the time we open. In short, no-one is stepping up for sponsorship except for those who have been so generous in the past, and believe in this, but while we could rely on one Patron to fund the festival fully, he too is facing financial decisions which preclude his enormous generosity in the past.
The decision to cancel was made with great sadness, but it gives us the ability to conserve what little funds we have, work on revenue raising from other sources and have a completely paid for festival before we open - which is what our original charter was. Logistics for the vendors and clans are also being revised, as are the entertainment and food services. Piping is and must continue to be an integral part of the Festival, and that is being revamped too. In short, we are returning to our fundamental values and mission statement, and we shall return stronger, better and successful.
Thank you for your support. If you care to donate, we need it. Money sent now will help us fulfil our obligation, will allow us to regroup quickly and to provide the services we all found worked so successfully in the past.
Sincerely,
The Arcadia Valley Celtic Festival Committee.
Arcadia Valley Celtic Festival
c/o Linda Bodine
PO Box 414
Arcadia, MO 63621
Phone (573) 518-1330